LOCAL CELEBRITY PIE-EATING CONTEST RESULT

The Happy Valley Strawberry Festival features a local celebrity pie-eating contest with the winner getting a small trophy for themselves and a larger trophy to display at their station/business for the next year with their name engraved on it next to prior winners. Last year's winner was Elizabeth Zelidon from KNVN, and the competition this year to unseat her was intense with all local media outlets represented at the June 1st, 2019 event! Elizabeth put up a huge effort, but Colton "Dyson" Chavez from KRCR obliterated the strawberries and whipped cream, sucking them up at a furious rate to take the crown for 2019! Thanks to all the invited local media celebrities who participated and really put on an enjoyable competition for the crowd who came out to support them at the Strawberry Festival!
Scroll down for some pictures from this year's contest...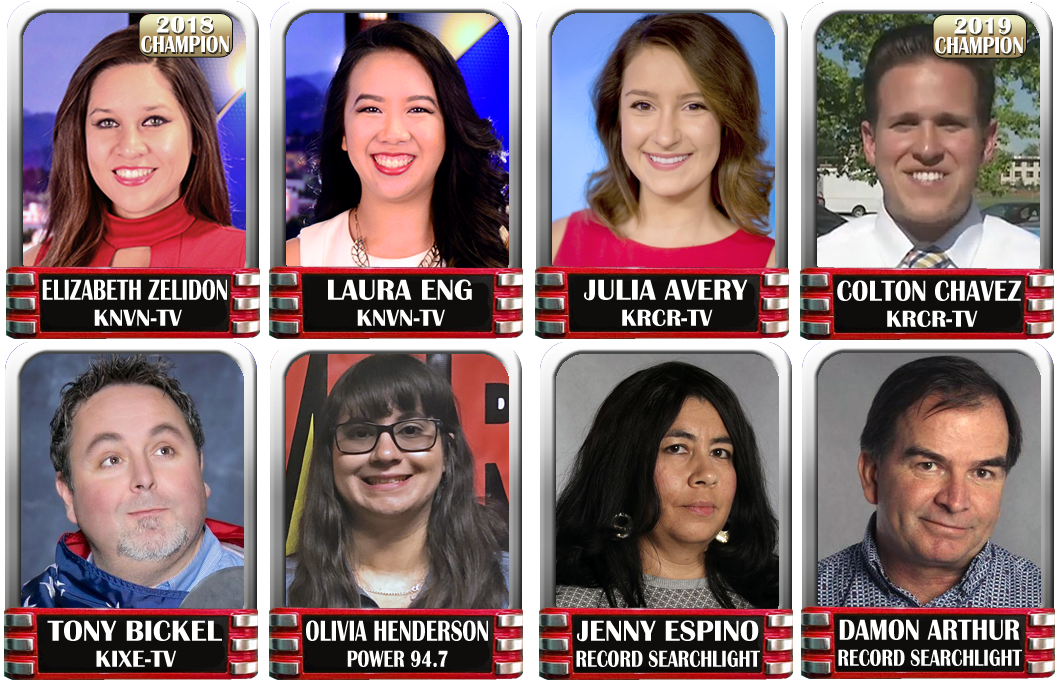 GENERAL PUBLIC PIE-EATING CONTEST
In addition to the local celebrity pie-eating there were a number of free pie-eating contests at the festival that the general public could participate in for the chance to win a trophy. It was another great year for participation, and the contestants gave a great show for everyone that came out to watch!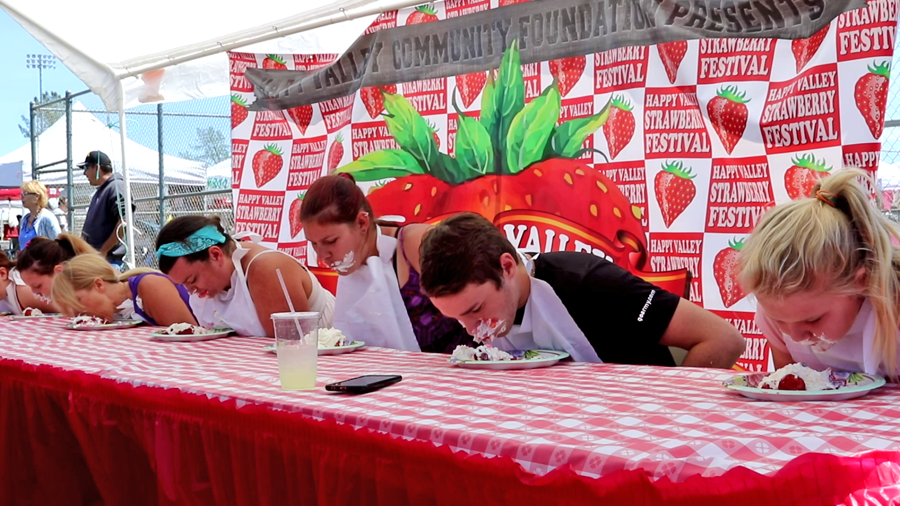 These were the challenge videos Julia Avery and Tony Bickel made before the local celebrity pie-eating contest.