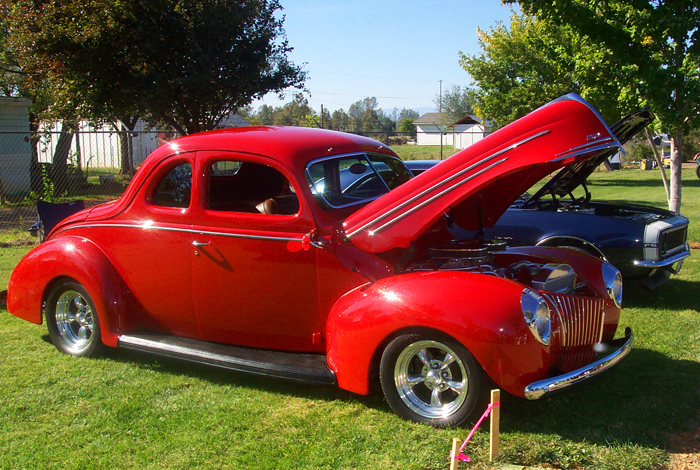 2019 HAPPY VALLEY CLASSIC CAR SHOW
The classic car show is integrated into the Strawberry Festival once again for 2019 and will take place on the first festival day, May 25th. Trophies will be awarded to the first place winner in each judging bracket.
If you wish to have your car displayed and judged, submit the CAR SHOW EXHIBITOR ENTRY FORM.

(FREE Adobe Acrobat reader must be installed to view form. Click here to download it if you don't have it.)